[1]
Library Student Employee Haydon: The Wettest County in the World : a Novel Based on a True Story [1] by Matt Bondurant.
Read it because: An exciting adventure and mostly true piece of history that is based close to home.

[2]
Librarian Betsy: Los Alamos : a novel [2]by Joseph Kanon.
Read it because: A murder-mystery about the making of the atom bomb. Everything Kanon writes is good. His books are all based on history, usually Europe before and during WWII.

[3]
Librarian Allen S.: God's Jury: The Inquisition and the Making of the Modern World [3]by Cullen Murphy.
Read it because: It is interesting how the author traces how the history of the investigative and record keeping techniques of church inquisitors that began in the 13th century and continued to the 20th links to modern political, military and bureaucratic techniques of acquiring, organizing and using information. In short, modern public administration and bureaucracy has roots in the infamous practices of the Inquisition.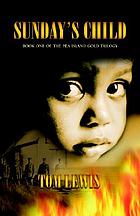 [4]
Library Coordinator Sandy: Sunday's Child [5] by Tom E. Lewis.
Read it because: The author is from the Rocky Mount and New Bern areas of NC, and this book is the first of the author's Pea Island Gold Trilogy. These are historical fiction based on a family line story of the NC coast. The historical side is as intriguing as the story line. I have yet to be disappointed with Mr. Lewis' offerings.
[6]
Librarian Jon M.: The Angels Knocking on the Tavern Door : Thirty Poems of Hafez [6]/ translated by Robert Bly and Leonard Lewisohn.
Read it because: Hafiz/Hafez is a poet from 14th century Persia but his poems seem so fresh today. Their essence are to revel in loving the imperfect perfectly.

[7]
Librarian Jennie: Keeping the Castle [7]by Patrice Kindl.
Read it because: It's like Jane Austen-lite, the witty story of an 18-year-old beauty who must find a rich husband to help prop up her crumbling ancestral home. A delightful, quick read with a satisfying conclusion.

[8]
Library Student Employee Chris W.: Ishmael [8] by Daniel Quinn.
Read it because: Ishmael is a philosophical novel written in narrative form that follows a man and his frustrations with mankind. The story begins after he responds to an ad in the paper that reads: "Teacher seeks pupil. Must have an earnest desire to save the world. Apply in person." Quinn is similar to Marx in the sense that once you have read his work, the concepts communicated start showing up in every aspect of your life and society. Ishmael is inspirational, optimistic, and bold.
[9]
[9]
Library Technician Chris L.: Jonathan Strange and Mr Norrell [9] by Susanna Clarke.
Read it because: A wonderful mixture of historical fiction and fantasy. Immense detail with illustrations, not a fast read but worth every minute.
[10]
Graduate Library Student Employee Michelle B.: Emily and Einstein [11] by Linda Francis Lee.
Read it because: A heartwarming story about a girl and her dog, a novel of second chances.
[12]
Library Specialist Jill: In the Heart of the Sea [12] by N. Philbrick.
Read it because: An engrossing examination of the events that inspired Moby Dick. Includes an angry sperm whale, poor decisions, rickety lifeboats, and cannibalism.
[13]
Librarian Georgie: The Shamanic Way of the Bee: Ancient Wisdom and Healing Practices of the Bee Masters [13] by Simon Buxton.
Read it because: Incredibly strange and fabulous story of the rituals of being initiated into bee shamanism -- with plenty of delightful mythical history and practical
knowledge of beekeeping and bees. Glorious and weird.
Librarian John A.: Matterhorn: a novel of the Vietnam War [14] by Karl Marlantes.
Read it because: Written by Rhodes Scholar Marlantes who was a Marine in Vietnam. This is his infantryman's view of the war and its ultimate futility. A worthy companion to Michael Herr's Dispatches.
and
Romeo and Juliet [15] by William Shakespeare.
Read it because: Read by most high school students as a tale of youth, but when read as an adult it is a very different story of conflict with seemingly forgotten beginnings and senseless continuity and how adults indoctrinate their offspring to perpetuate the conflicts. As a parent, it is a chilling story of reckless action with deadly consequences for an impetuous son and daughter. Friar Laurence, in any parent's role, tries in his very human and inexpert way to influence the outcome to go differently and fails.
[16]
Library Technician Russel: Delirium [16] by Lauren Oliver.
Read it because: Oliver imagines a world where love is viewed as a crutch, something that the educated no longer need. A cure has been found for love's delirium, and now all are required by law to receive it at 18. The story's focus on life without one of our most basic liberties is an enjoyable, challenging idea.
Need more? Visit our reference desk for more personalized suggestions. We also have access to the book review and read-alike database Novelist Plus here [17].